Yes we are sisters!

This was taken during our first trip to New Jersey! My sister moved here in USA 2 years ahead of me. She is the only family member that Dave has not met until we visited them last May 2008.
Noticed our outfits? We are wearing the same outfits.
Just don't guess who is older or who is younger... hahahha
FYI... She is the "Auntie" in the family and I am the "Momsy"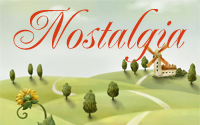 Please join Nostalgia by clicking the badge above!