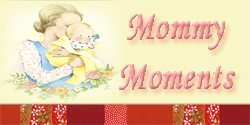 Time flies so fast... it is Friday once again. The theme for this week's Mommy Moments is about Rain. Since we live in the States, we don't have the luxury to enjoy the rain... run around... play in the rain... Raining is a fun time for us kids when we were young... even when I was older, I still indulge in a good shower from the rain....
Anyway, Andrea does love the rain. Whenever there is rain showers she always giggles when she can feel the raindrops in her face... she loves to catch the raindrops. I think, Andrea will not say... rain, rain, go away!
Happy Mommy Moments everyone! Join us at
The Mommy Journey
for more....